For 3M's Personal Safety Division (3M PSD), safety is as important as ever and their presence was vital at A+A fair 2021, the largest, specialist global trade fair for all aspects of safety and security, held biennial in Dusseldorf, Germany. 
In a year when many global delegates were reluctant to travel, 3M PSD put the safety of their customers first by hosting their first ever virtual event – 3M PSD Virtual World – a multi-functional space to drive online engagement and showcase NPIs and product solutions via webinars, live sessions and online chats. 
Raise awareness of the 3M PSD Virtual World and all it has to offer with an EMEA multi-channel campaign.
We needed to create a campaign idea and a messaging platform that resonated
with the target audience, that cut through in an already noisy, crowded space and actively engaged customers, allowing 3M PSD to meet their campaign objectives:
Human connections drive customers to live events. Therefore, for this virtual event, it was imperative that the customer felt connected to 3M and their peers.
The campaign was to encourage attendance to a virtual event, we knew from customer insights that this would be a new experience for much of the potential audience, so ensuring that our communications, at every touchpoint had a warm, friendly, accessible tone was imperative.
A multi-channel approach ensured that we were able to deliver the right personalised message to the right target audiences throughout the 3 stages of the campaign via social media, Emarketing and press advertising.
At the heart of our campaign, delivering the personal messages was a PSD representative – our face of the campaign – who, via video messages, invited, welcomed and informed customers during each of the 3 stages of the event..
Throughout the live days, our face of the campaign also delivered a number of live webinars as well as being available for 1-2-1 chats, thus ensuring the audience felt connected and valued throughout their event experience.
Pre-event: As well as a targeted Emarketing campaign with a personal video message inviting existing customers to register for the virtual faire, the event was also promoted in the trade press and through a paid social media campaign via Facebook LinkPosts and an AdYouLike teaser video.
Event: During the live event emails and social promoted highlights of the day and what was to come the following days, all attendees were greeted with a personal welcome message from our PSD Representative.
Post-event: Emarketing campaign with a personal message from 3M thanking all those who attended.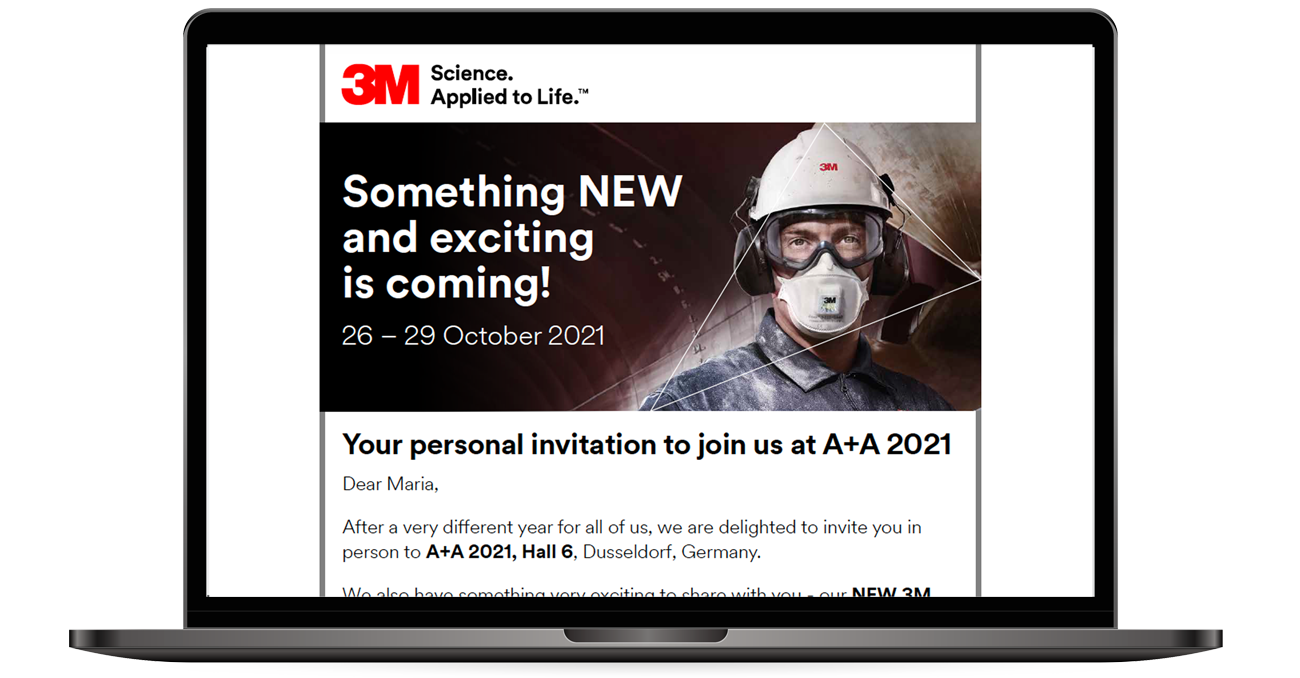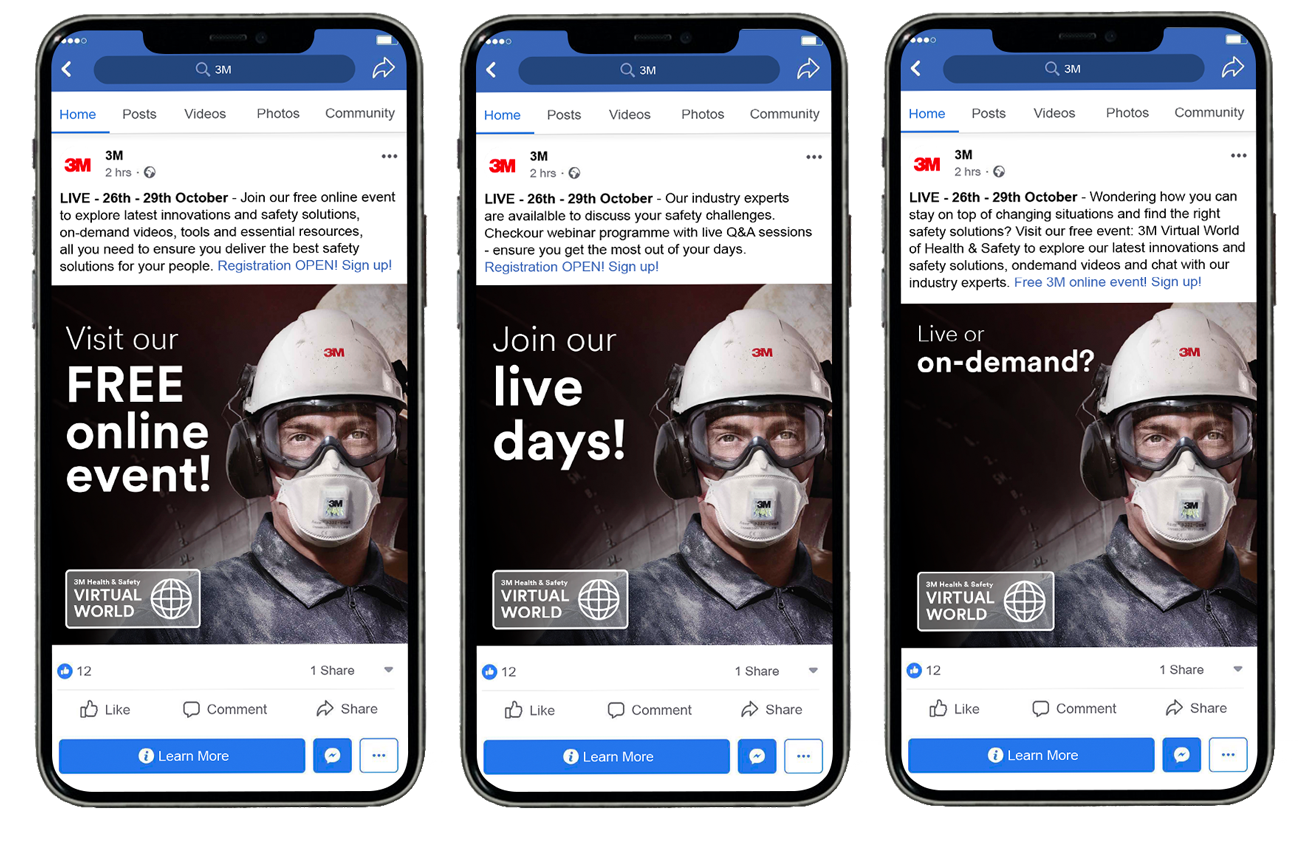 Results
The personalised approach throughout the campaign meant that we were able to exceed the KPIs set for the virtual event;
KPI – 1,000 registrations
Achieved – 1,376 unique registrations
KPI – 200 new EMEA contacts
Achieved – 214 new EMEA contacts of which 185 contacts opted-in for future marketing comms
In addition to this, the 17 Pre-recorded Webinars in 7 languages versions and the 7 Live sessions broadcasted from the Live A+A event generated 836 views.