POST-IT
Building
brilliant
ideas
together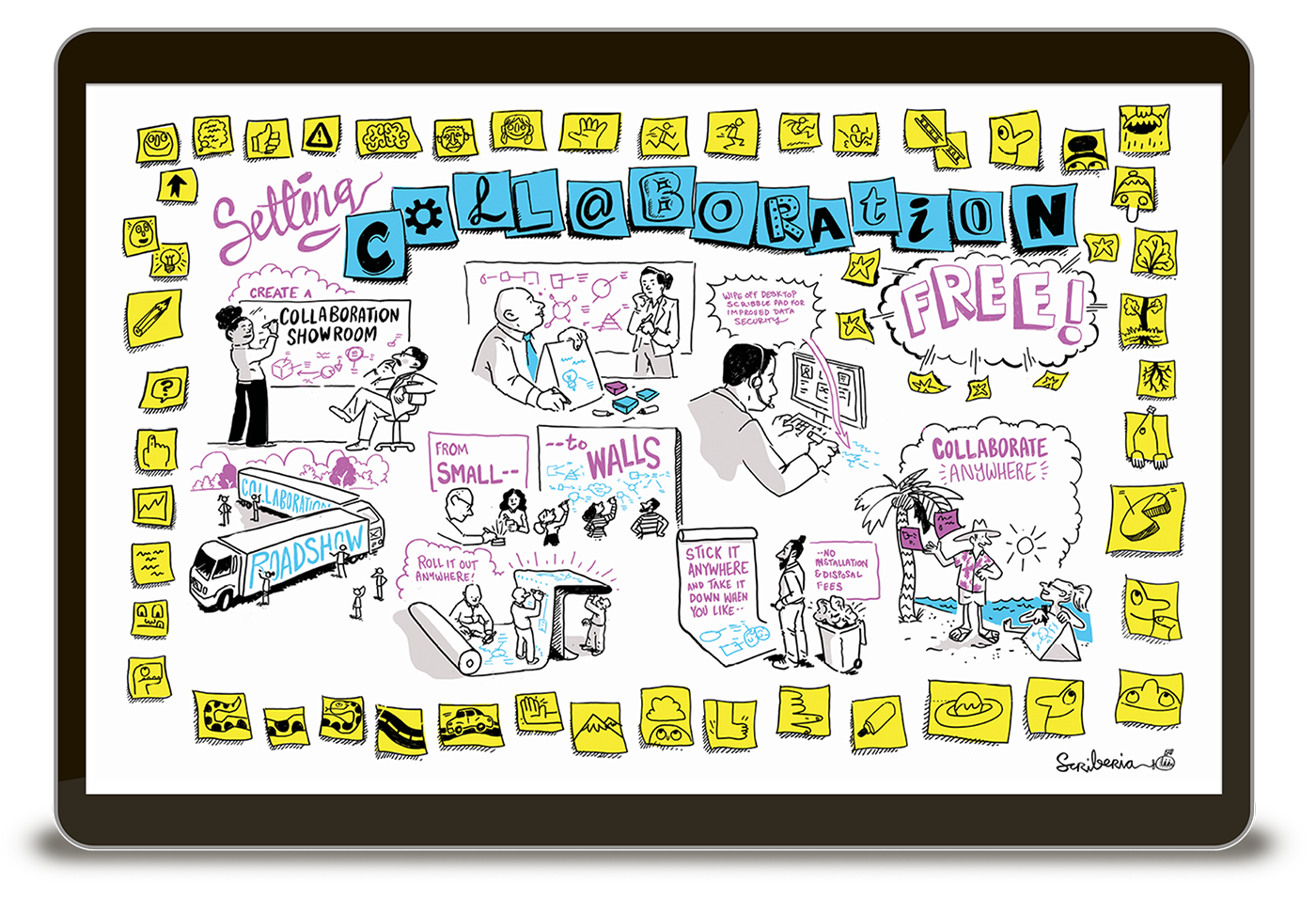 Whether it's planning a project, brainstorming an idea, or understanding a process, Post-it have the tools to help teams collaborate better.
During a series of events the brief was to help Post-it communicate their teamwork portfolio of products to new and existing customers.
Get the audience to stop, think and understand the relevance of the Post-it product range.
During the collaboration roadshows we set out to help the brand communicate to new and existing customer how team meetings can be more productive and bring teams together. The space featured live scribing – a visual artist captured conversations and created fun caricatures for visitors.
The Post-it team felt supported with flexible, interactive, engaging spaces that delivered real ROI – travelling across a number of collaboration events.
making collaboration and
ideation sessions easy