HILLROM
Being vitally
connected
Throughout the Covid pandemic the demand for monitoring patients vital signs rapidly increased.
Manually assessing vital signs is challenging, sometimes unreliable and impacts workflow. We needed to make healthcare professionals aware that there is another better, more connected way to take vital signs.
Hillrom's Connex Spot Monitor is an effective digital solution for monitoring all vital signs of patient deterioration.
We first needed to gain valuable insights into our audiences needs, including Nurses, Biomeds and Procurement. We also had to understand the regional differences and their various market needs.
We gathered insights from the European internal teams, followed by external interviews with customers, all of which was a challenge with COVID restrictions.
This invaluable piece of work uncovered market differences across the regions, which in turn influenced our campaign strategy.
The strategy was to build awareness of the product and inform healthcare audiences across EMEA about the importance of digitally monitoring vital signs, which in turn helps improve patient outcomes and streamlines the healthcare professional workflow.
We built the communication and digital strategy to go to market with a 3 phased campaign:
• Information
• Education
• Win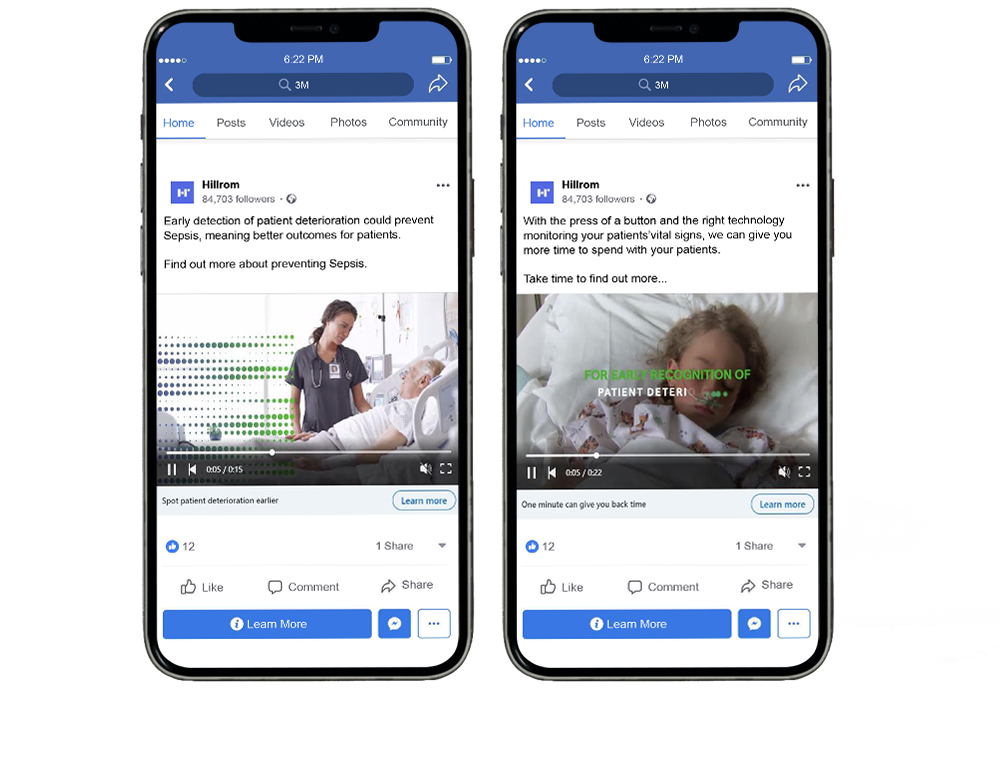 The campaign raised awareness of the challenges of patient deterioration, reaching audiences that the local teams had never reached. It opened discussions with the healthcare community and offered the sales teams great opportunities.
The central campaign was also supported in the local regions with tactical activity leveraging those conversations, helping healthcare professionals understand why the Connex Spot Monitor is the right solution for their hospital.