FUTURO
Stretching
the brand
FUTURO™ products are a portfolio of braces and supports, the brand stands for adventure, whether it's serious, fun, unexpected, energetic, or anything – it's about breaking routine or trying something new.
Increasing prevalence of orthopedic diseases and disorders, rising numbers of sports and accident-related injuries and growing public awareness of preventive care have encouraged a competitive braces and supports market.
Consistently connecting with customers at every touchpoint of their shopper journey is crucial for the brand.
Our work with FUTURO spans Inc's full end-to-end capabilities, as the brand seeks to build new relationships with younger, digitally-savvy audiences.
From campaign ideation and social media to brand imagery and film, we partner with FUTURO to find new ways to reach our audience and help them live life to the fullest.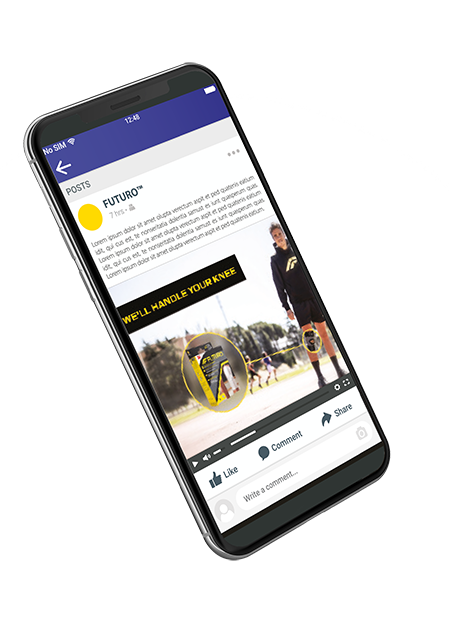 Working with FUTURO's brand ambassador Javier Gomez Noya, Inc created a series of iconic brand images and a beautifully shot film, in Javier's training facility in Madrid
The support
you need to
go the extra
mile