HILLROM
Transitioning from Bedtech to Medtech
Hillrom was moving towards a global medtech business. They needed to position their product portfolio away from beds and into a series of smart, digitally connected solutions, benefitting caregivers and patients in so many ways.
To deliver awareness of the new positioning we needed to reach a diverse range of customers, from Clinicians to Biomeds to Procurement, helping them to all realise in different ways, the longer term health and financial values of buying healthcare solutions.
As Hillrom moved towards a more digitally driven ecosystem they needed the strategic and creative support to develop a clear customer proposition that could be segmented by target audience and relevant in different regions.
In addition to the strategic positioning, we designed and built a new EMEA website and social
media campaign to drive customers to the site and to educate and influence them on a new way of thinking and purchasing.
Re-positioning the
solutions portfolio
Our aim was to create a website which reflected the move to solutions and took customers on a journey so they could understand the range of products and services available to them.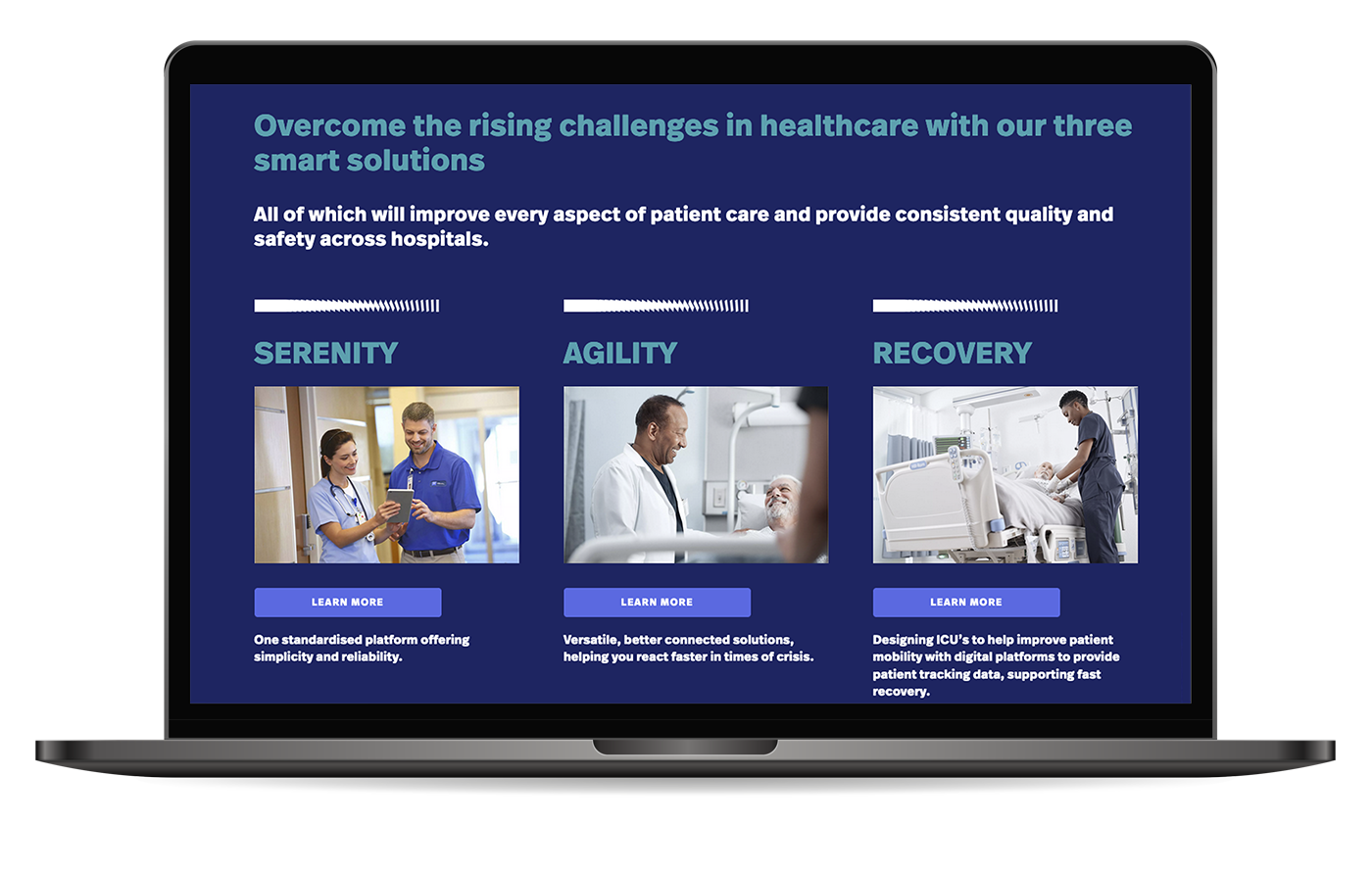 Telling the story through
film and animation

The site featured a series of animated films
and customer interviews.