RIBBY HALL VILLAGE
It's
moments
like this!
An independent five star holiday village in the heart of Lancashire with a lot of heart and bags of personality.
Keeping up in a sea of holiday villages and the wider holiday industry, Ribby stands tall, competing in a hugely busy market with some big players with big marketing budgets.
Ribby has partnered with Inc for over 10 years, together we have created a brand with ambitious national appeal, without leaving behind the unique personality that made the holiday village a huge success.
Building a
local brand
with national
appeal
The brand is human centric,
focussing on the British holiday
tradition with a dash of
emotional insights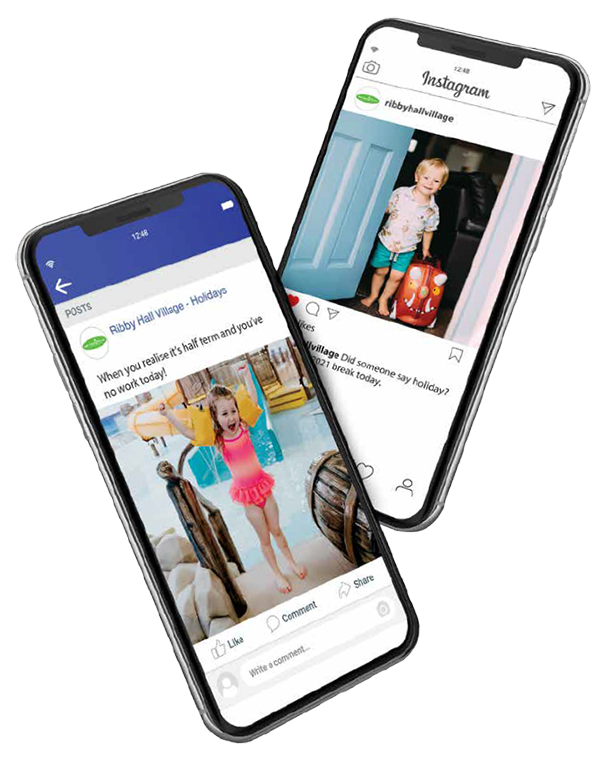 While
completely
fresh and
modern,

it still feels
uniquely
Ribby