HEATH & HEATHER
Discover
the best
you, you
can be
Heath & Heather embodies a sense of adventure, discovery and a forward thinking, yet balanced attitude to health and wellness.
The "Me to the Power of Tea" campaign is a big idea that cuts through the white noise in the busy category of well-being teas. It's shorthand for the brand ethos and enables Heath & Heather to relate to their target audience who share their passion for outdoor discovery and appeal to health conscious consumers.
A busy market with key brands introducing new and novelty trend products in order to gain a competitive edge.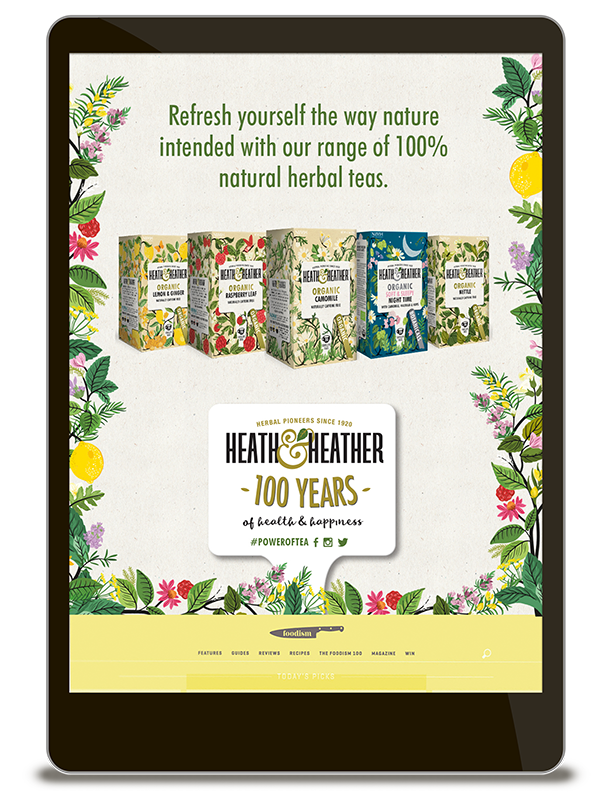 Working side-by-side with Heath & Heather to strengthen their appeal to younger audiences. Building relationships with consumers and channel partners is foundational to all our work with Heath & Heather, which includes design, events and campaigns.
Work spanning social, digital, advertising, instore, OOH and channel presentations helped to grow awareness and sales.